Merging Computation and Collaboration
One Login
Many Devices
Because it's web-based, you can access it from any device: tablet, laptop, and desktop computers. No need to use a VPN or a VNC system. Log in, and get to work.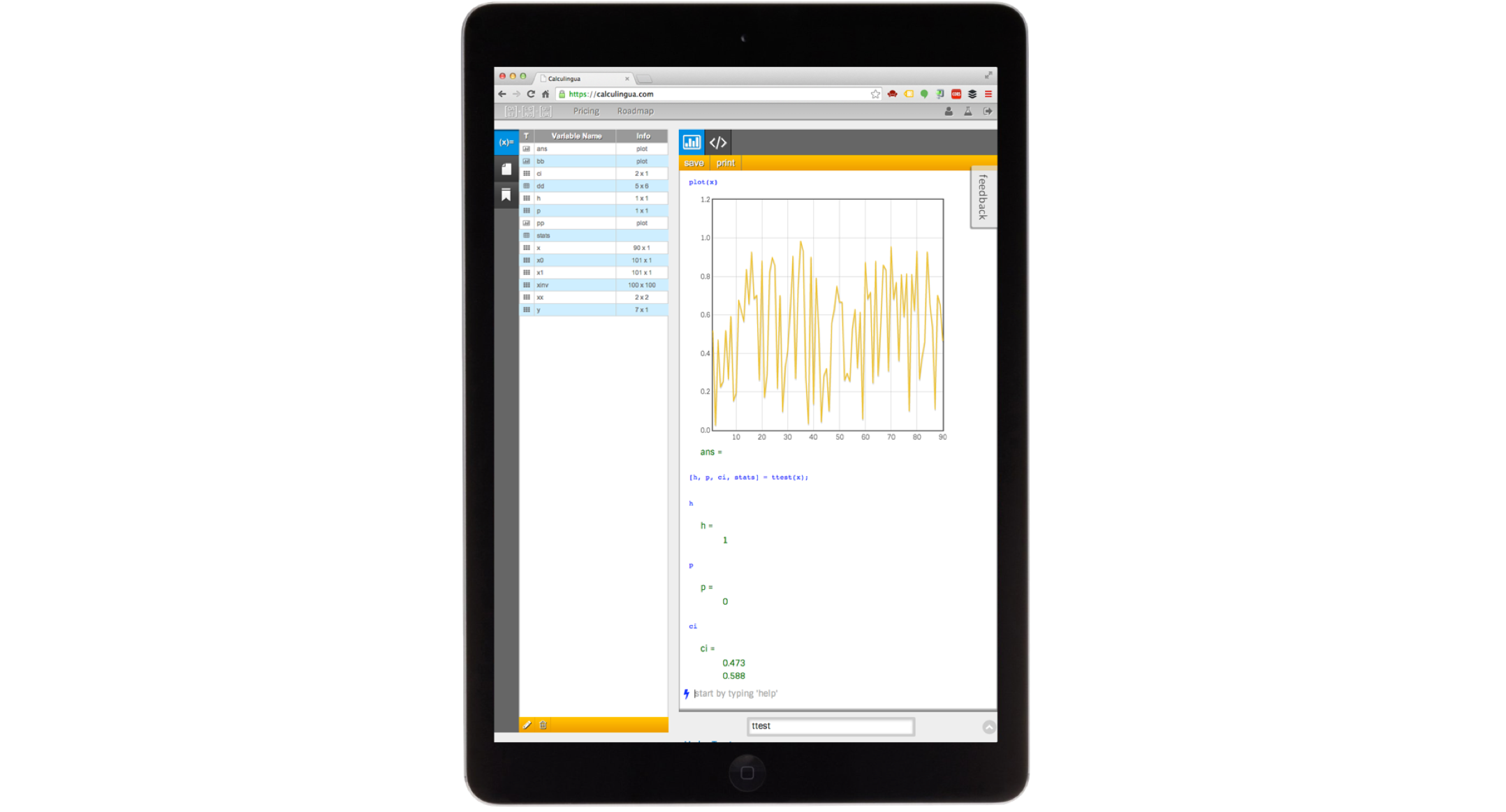 Powerful Statistics
The powerful statistical processing engine is built to rapidly analyze data. Matlab compatible syntax means that you may already know how.
Tests: t-test, crosstabs, Chi Square, ANOVA, linear regression, and many more.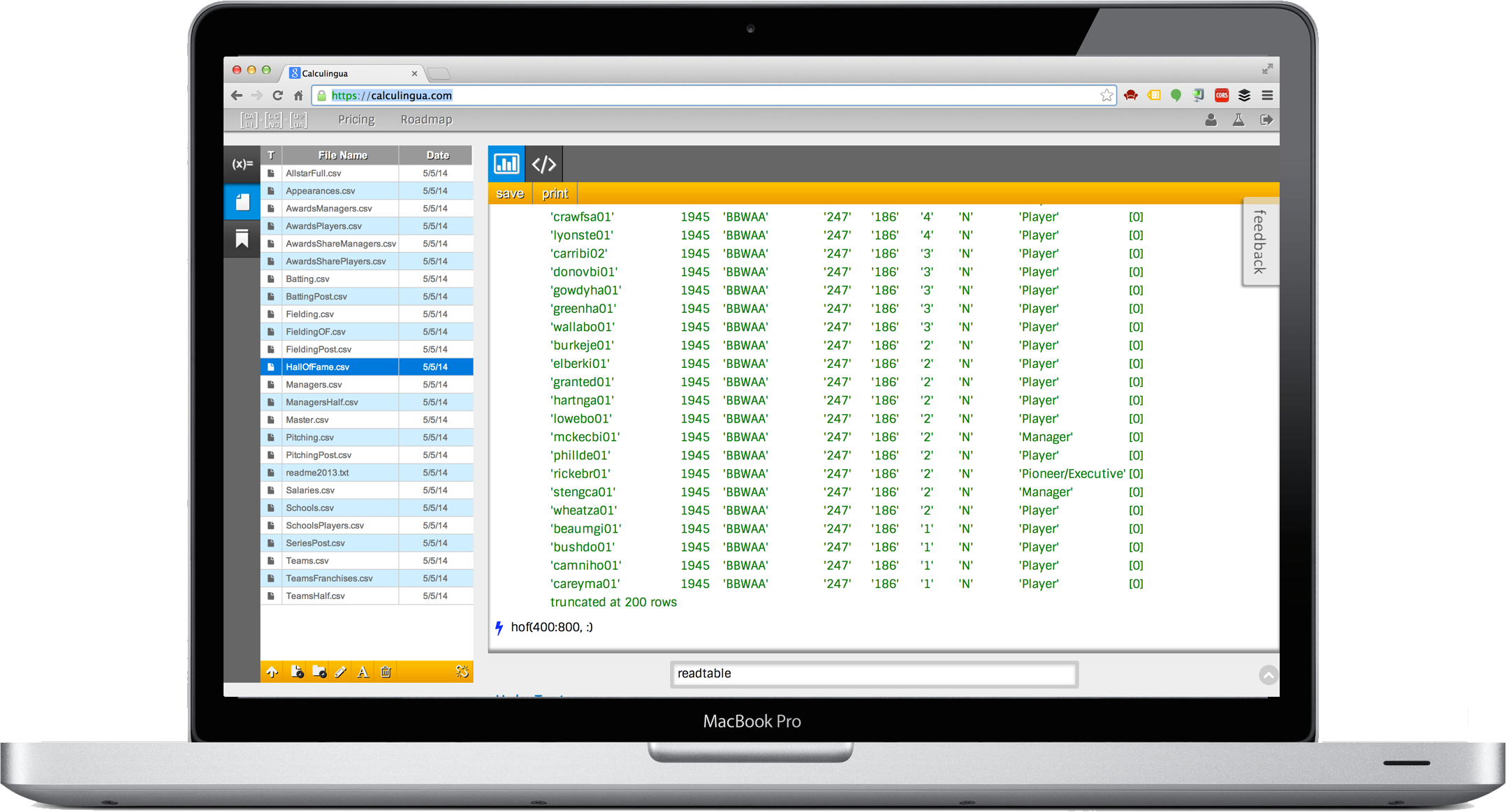 Beautiful Visualizations
We understand that explaining your analysis is sometimes more difficult than performing it. That's why we are focusing so much energy on providing excellent visualization tools.
Plotting: scatter plots, line plots, bar plots, and histograms, to name a few.